Website analytics with Monsterinsights

MonsterInsights: Install Google Analytics
to your WordPress site
could not be more straightforward.
Google Analytics on your website dashboard with Monsterinsights
Never before has it been this easy to have your website analytical data appear on your WordPress website.
The first steps on having analytics included in your website listed on Google
Open a Google account
Have your website verified
Open a Google Analytics account.
These are necessary steps to ensure your website listing with the Google search engine.
Instal the Monsterinsights plugin, and have the Google Analytics results displayed on your website dashboard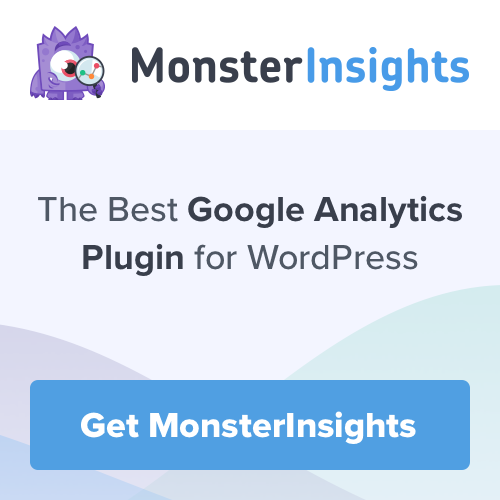 Instal and activate
Go through wizard installation, stating your website category, business, organisation, etc.,
Link to your Google account and also to Google Analytics (set up above)
Only takes only a few minutes to set up.
Monsterinsights is available in a free version and a premium version, and depending on what statistical analysis and focus on the visitors want to for product or service.
It will become obvious when you install the free version and see how much more functionality you could have with the premium version.
With over 2M users, Monsterinsights is a well-tried,
tested and popular plugin,
a must-have on your website.
Monsterinsights has many features, the benefits being able to measure the traffic, assess visitors behaviour and their specific interest.
Enable a more focused and target approach to your website content.
Measure the user experience and in turn, increase your business or service exposure and increase your turnover.