Simple Order Form with WPForms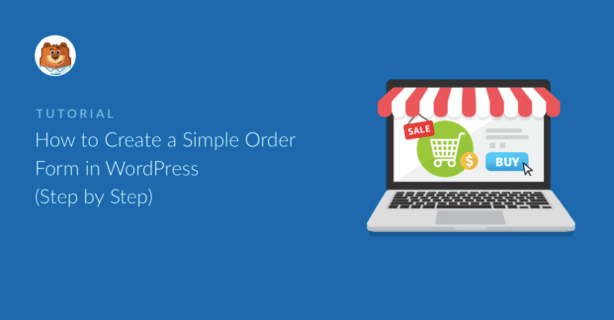 Simple Order Form using WPForms can be created easily, with WPForms, you can have it fully up and running and able to take business orders online in no time at all.
The Beauty of WPForms Order Forms you can add items, pricing details, and be able to collect payment make this simple order form a powerful, and useful tool, to have on your business website.
Create a form using the standard template, as a basis for a customized order form, or a blank contact form and design as you like it.
Simple Order Form with WPForms/Billing Template
Using the Order/Billing template gives a good starting point and you can modify the form to suit, with product description, price and quantity.
I have created an order form below using WPForms, with a couple of items and descriptions and pricing, leading right through to payment options.
The form can be more secure by adding reCaptcha and having GDPR consent (checkbox) for further communication.
When the order has been completed and submitted the system will generate a response email confirming receipt of the order, which you can customize as required.
The Order/Billing Template demonstrates the capabilities of WPForms, which is not just a contact form, but a really versatile tool to have on your website.

THE FORM BELOW IS FOR DEMONSTRATION PURPOSES ONLY