Is it as easy as 1-2-3 on the internet to create a website, or is it?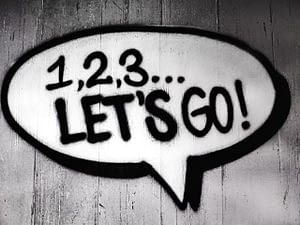 Steps:
1) Got (you've selected) a Theme to use, Got the right domain name and hosting site set up the email accounts
2) You then have entered all the images and content on the site and uploaded the internet.
3) It all looks so easy to create a terrific looking website.
Is that all you want?
What about social media, blogs — posts linking, search engine optimization? Then you have to keep it up to date to maintain a presence and build the site to increase the visitor numbers and convert them into business opportunities.
How long have you spent so far on working on your site? 1 hour? 2 hours? 3 hours?  More, I'd say.  
How much has it cost you in real terms? What else in your business could you be doing?
A website designer or developer will do all this for you for a single one-off cost.
Just issue the designer with the same information for all the above factors to be included. And a fully operational site will be delivered.
The professional will link to social media, and having the site search engine optimized (SEO), projecting your image to the world in the best possible way.

The website development phase can be ongoing and expand the internet presence of your business.
We are adding social media and other resources such as Facebook, Twitter, and Google Maps, displaying your business location and opening hours, terms of business with links to the website, and your recent posts.
The big advantage of having website links to social media is that posts or blogs (content management) can quickly release published on your website and simultaneously broadcasted to relevant selected media.
It's not all as easy as 1-2-3, additional expertise is necessary to make your internet presence count.
To discuss further get in touch