Online – Internet marketing
for a small business eBook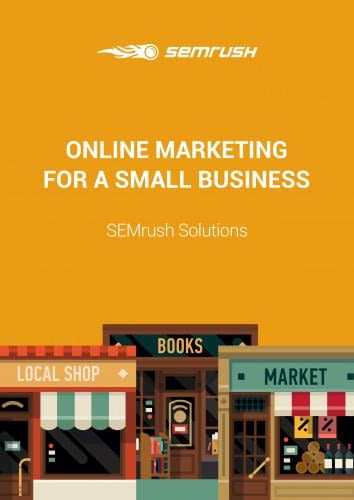 This Semrush ebook is aimed at businesses that are:-
busy keeping the day to day business up and running,
don't have an unlimited budget for promotion,
have limited team resources
but need immediate results.
Internet Marketing a small business can be a real challenge as budgets and resources are often much smaller – nevertheless, measurable results are still required.
This guide aims to help those looking to market a small business no matter how limited the budget. Amongst other useful advice, the book explains how you can streamline your processes and effectively build a strategy that encourages both traffic and leads.
This free-to-download e-book covers all aspects of online marketing including PPC, content, and PR. In addition to this, the e-book will also show you how to optimize your site for SEO success.
This Graph shows a planned approach
Finally, you can also find out how SEMrush and its tools can help you with the following:
How to do PPC: Create ads that work
How to take advantage of SERP features
How to pick out key PR channels and widen your brand's reach
How to aim for the top 10 in the SERPs: Get your key pages ranking
And much more! Download our free e-book now and help boost your small business' reach today!
Estimated Reading Time: 26 minutes
Target Audience: This ebook is perfect for entry-level to mid-level marketers (in need of resources for online promotion) and small business owners who want to know how online marketing works (and how it can increase traffic and generate leads).