Charity Fundraiser–Ukraine

I will Design and Develop you a website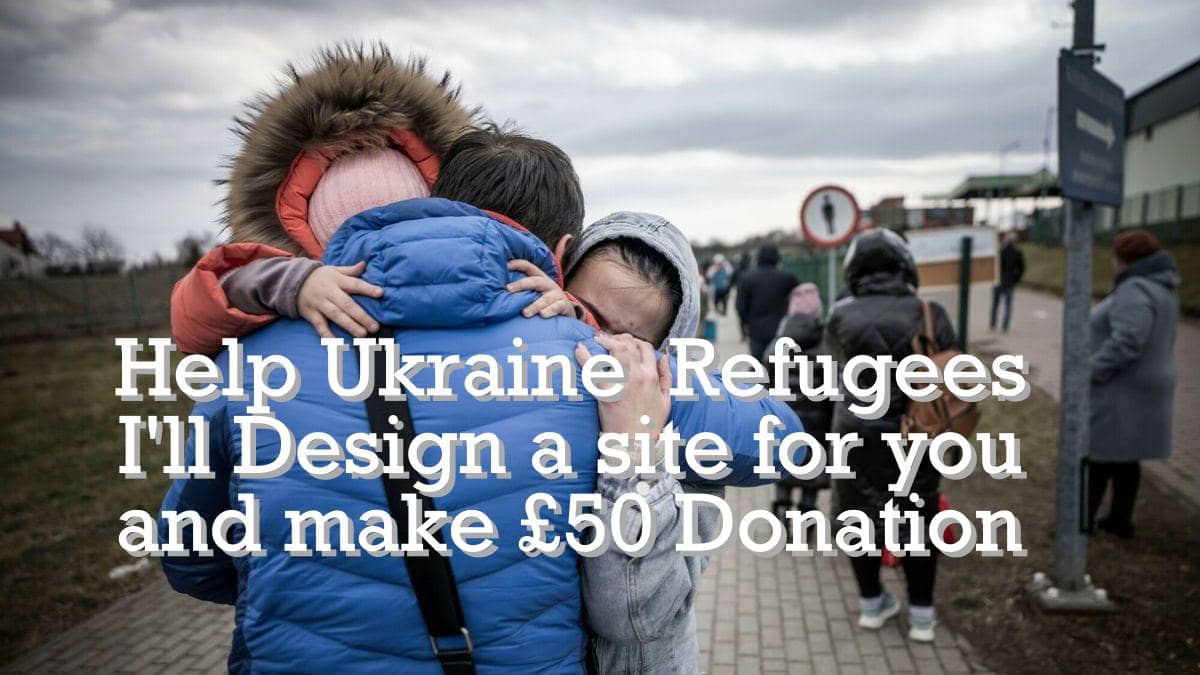 Do you need a Website and willing to make a donation to help the refugees from Ukraine, I'll design a one-page website for £125 to you and donate £50 to the Charity.
I am offering a Website design offer as a Charity Fundraiser to help your business and, at the same time supporting DEC Ukraine Humanitarian Appeal.
Do you need a professional, user-friendly (one-page) website for your business, I've put together a package at a low price for a quality website, plus donate to charity?

I will design a website for you costing £125 and make a donation of £50 to charity.
As we are all reacting to these special circumstances how we communicate with our customers is essential.
I have over 10 years experience in building websites for a broad range of businesses and charities and is offering a fantastic low price whilst at the same time donating 33% of the cost to a Ukraine refugee fund.
we just need a prep consultation to discuss the content.
Establish your website requirements
Select a suitable domain relevant to your industry
Arrange the website hosting for 1 year
Free Email as per name@example.
The website will be full Search Engine Optimised
Have a secure SSL certification – https://
We'll tie in all your Social Media links – Facebook – Twitter
With a tailored Contact form, so that your customers can easily reach you when they need too.
Full contact details, name address etc.
STARTER ONE PAGE WEBSITE, with all of this for a fantastic price of £125 of which £50 is going to the charity. (£75 set up fee), £50 goes directly to DEC Ukraine Humanitarian Appeal
Typical Example of a ONE PAGE WEBSITE.
You need more than a ONE PAGE WEBSITE, we can discuss the contents and price, with a 33% donation still going to the DEC Ukraine Humanitarian Appeal